News
BEST IN INTERNET BANKING
Middle East Bank Kenya was awarded the 1st runners Up award in Digital Banking in Kenya at the 2022 Think Business Banking Awards.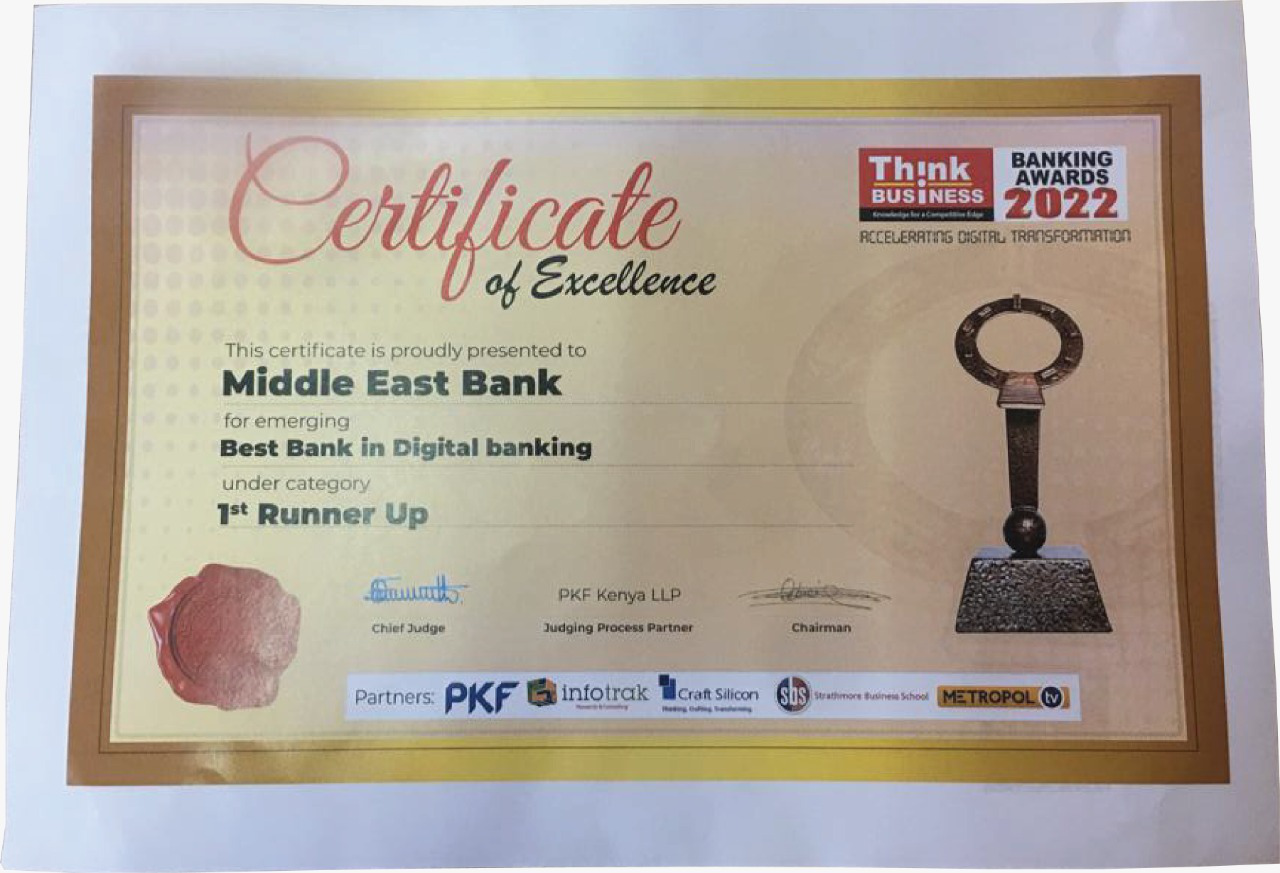 ---
BETHANY JOY PROJECT
Middle East Bank joined hands with Watumuli Children's Fund and Sandy Vohra Foundation & donated Kes. 3.5 million towards the re-construction of Bethany Joy School, a long-term initiative aiming to provide a conducive learning environment for less fortunate students within the Kawangware informal settlements. With the project already underway, it is intended to have two floors, with phase 1.1 completed and phase 1.2 currently ongoing.

The main contractor and designer is a German firm named Start Somewhere, which created an innovative design with oval-shaped hollow cement blocks which interlock with one another, allowing them to use less material, cement, and steel, thus lowering overall building costs. The technology facilitates the construction of low-cost, low-density affordable housing within informal settlements.